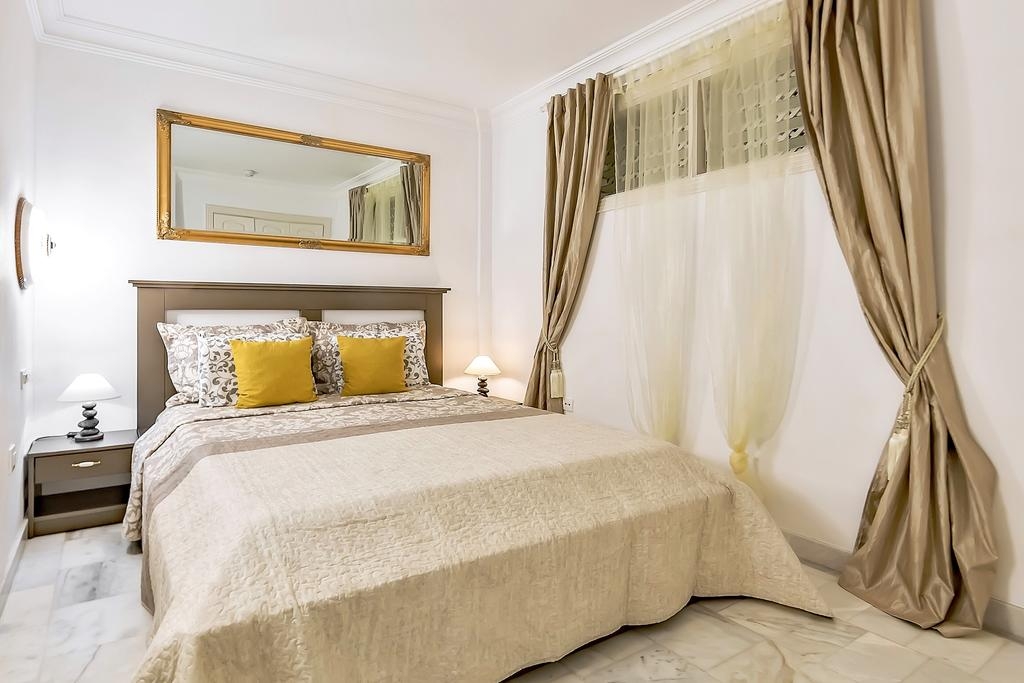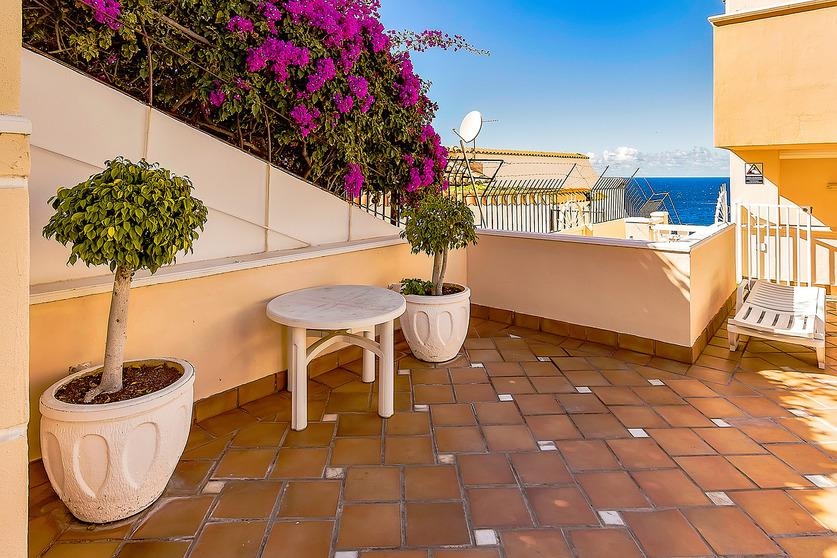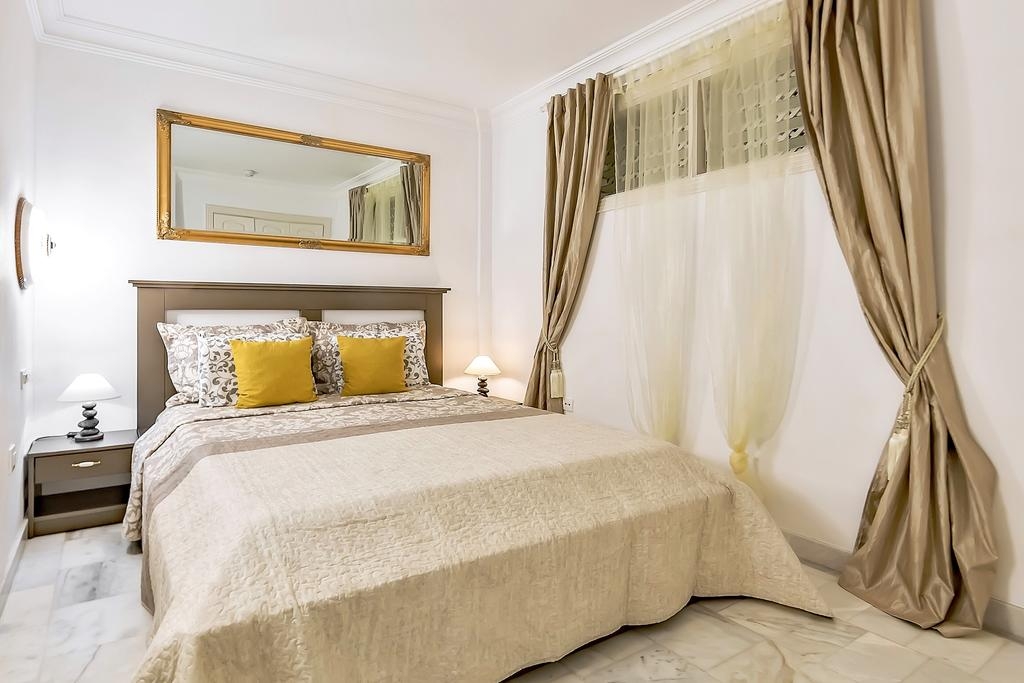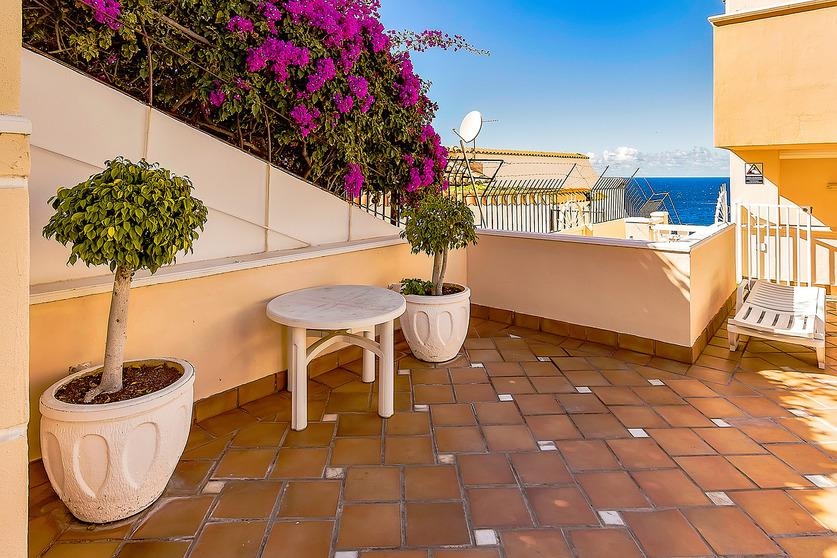 Wonderful apartment in Los Gigantes Buena Vista
Rent: € 70
Environment
Apartments Buena Vista, due to their location, have stunning views of the ocean.
The resort towns Puerto Santiago and Los Gigantes are the gem of the south coast of Tenerife. This location is primarily and mainly famous for its beautiful black volcanic sand beaches and fantastic panoramic views of the ocean and the Giant Rocks, which gave the name to the town located at their foot.

Renting apartments in Tenerife, renting a studio or penthouse in this area is an excellent choice for those who get fascinated with breath-taking views.
This area also offers excellent conditions for practicing water sports. Diving, aquabike, paddle boarding, sea excursions - all these activities and many others can be found in the port of Los Gigantes, a five-to-ten minute walk from the apartments.

One-bedroom apartments are located in Los Gigantes Ocean residential compound with an enclosed guarded area, swimming pools, lifts, a car park and free Wi-Fi. These apartments are designed for rental and ranked as the highest class of housing in Tenerife. Here you will be guaranteed a comfortable stay and full compliance with the obligations of a lease provider.
Bike and car rental are available at the apartment.
Building
The apartments consist of 1 bedroom, a living room, 1 bathroom with hydromassage bath, are designed for comfortable accommodation of 4 people and a child. Furnishings, household appliances and materials used in the decor of the apartments are new and meet the highest standards of safety and quality.

A distinctive feature of this apartment in Tenerife is a spacious terrace with ocean views, its close proximity to the beach and remoteness from the hustle and bustle of tourist centers. Any questions related to renting these apartments in Tenerife can be discussed with our staff in English!